An Evening of Creative Chat at Gab22. Design Event Glasgow.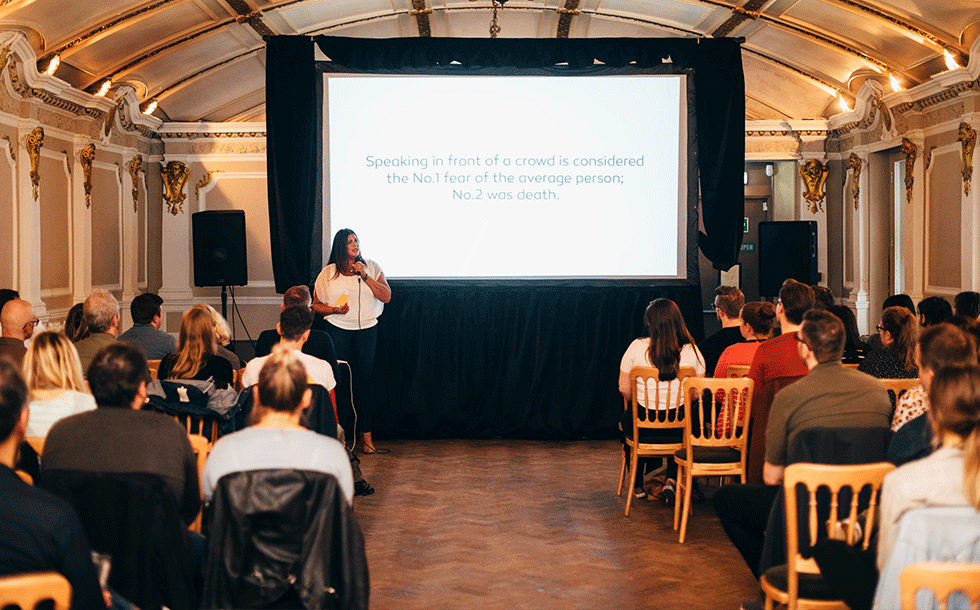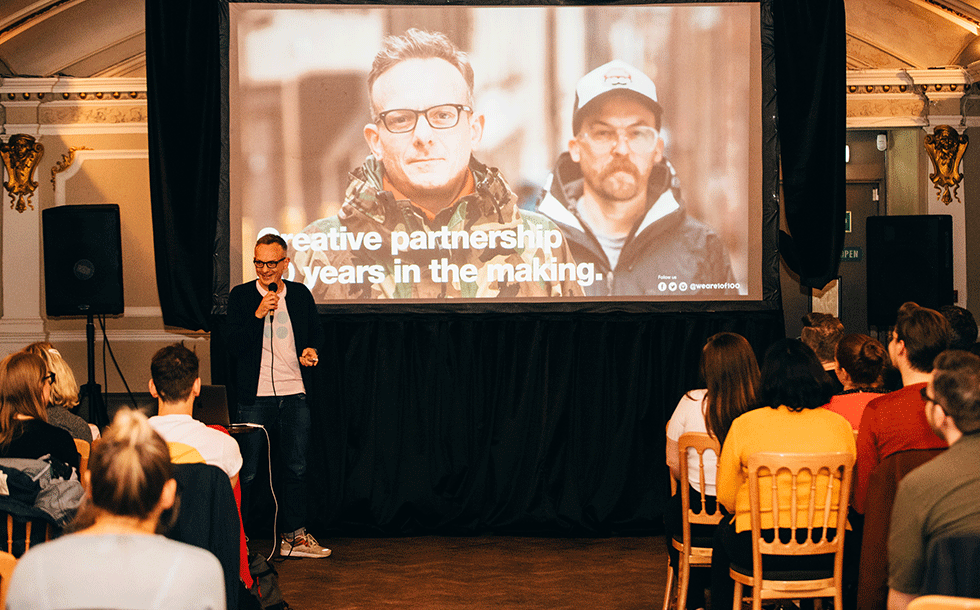 Last week saw a packed house at Sloans Ballroom in Glasgow enjoy three great speakers for Gab22.
We kicked off by talking about a tricky subject - death! One of the only things in life with 100% success rate, Amanda told us how thinking about death can help us focus on getting the most out of life. Amanda's new book Do Death is out now and well worth a read.
Richie from 1 of 100 then took us through his start up story, quitting his 9-5 at a large Glasgow digital agency to focus on creating his own business - collaborating with artists to develop limited edition clothing ranges with a run of 100 each.
We then finished up with some tales of running a cutting edge motion graphics and VFX studio from Dan Moore of London based Found Studio and Studio Output. We've been huge fans of their work for years so it was great to welcome them to Glasgow.
Thanks to everyone who came along we managed to raise over £500 for this month's charity partner - Worldwide Cancer Research.
Out next event is approaching fast - Gab23 will be back at Sloans on Thursday 17th October.