An Evening of Creative & Design Chat at Gab 28.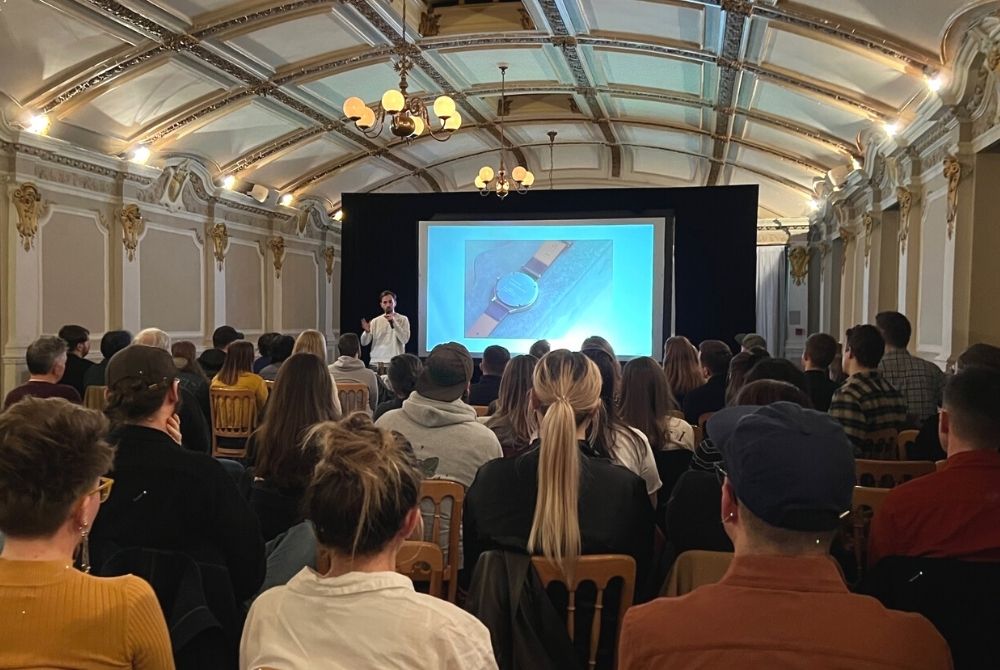 Last Thursday saw us host the first in person Gab event for 2 years at Sloans in Glasgow. It was great to see so many friendly faces join us for a sold out night of creative and design chat.
We were fortunate to be joined by four excellent speakers - Pam Scobbie from John Doe who gave an inspired personal talk about creative confidence, Ross from watch design company INSTRMT Applied Design told us of his amazing start up story from Graphic Designer to Watch Manufacturer, Chris Wilson gave us an insight into his design practice and the excellent Susan Castillo took us through her photography process.
Thanks to everyone who grabbed a ticket we were able to donate some cash to Homeless Project Scotland. We really enjoyed getting the events back in action and already have our thinking caps on and are planning the next event.