Celtic FC Club History Timeline. New Design Work.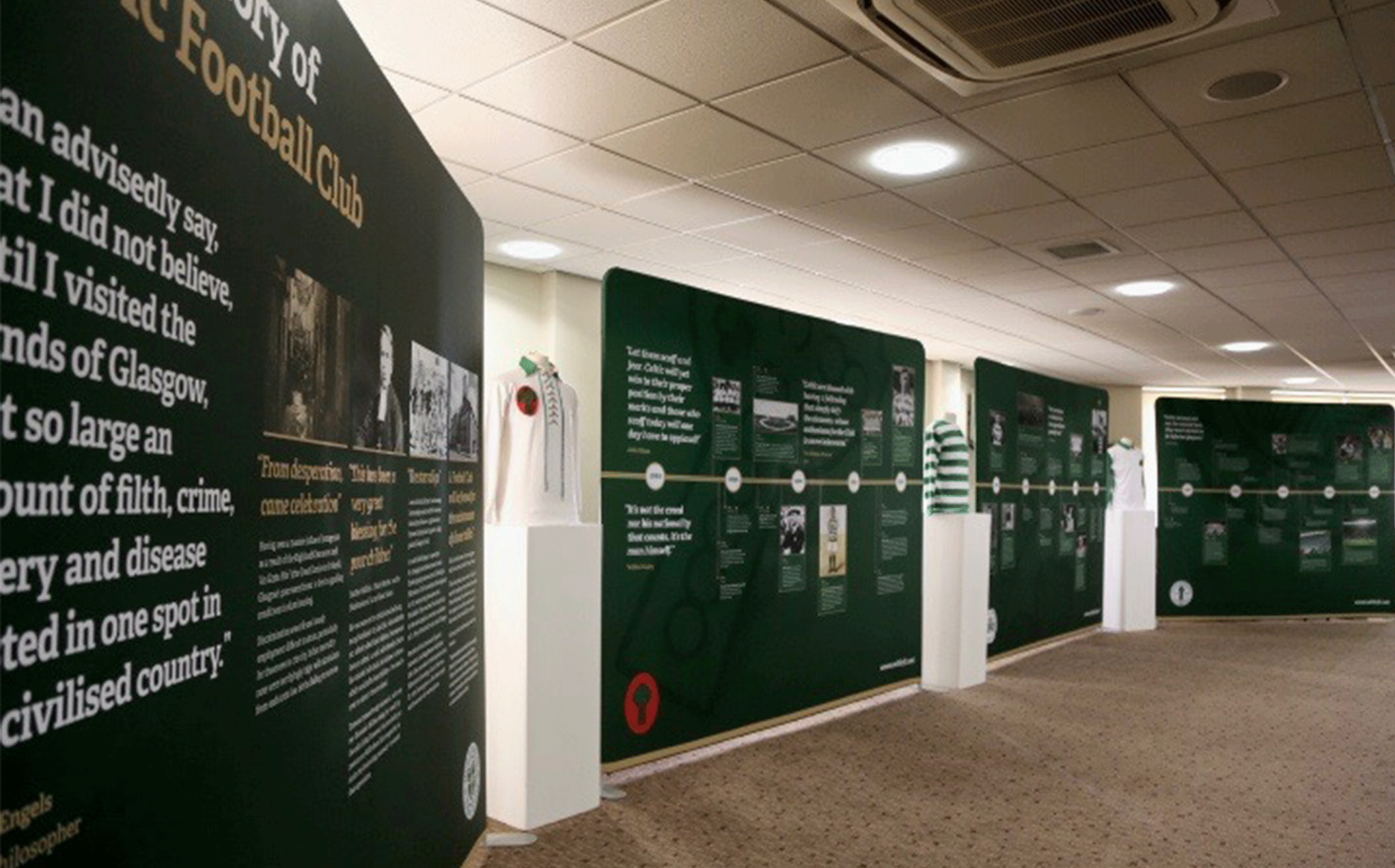 As part of our on-going work with Celtic Football Club, we have finalised a pretty special new design project for Celtic Park Events.
This 12 metre long timeline charts the history of the club from 1888 to present day. The timeline forms part of the stadium tour, sitting pride of place in the Jock Stein lounge.