Gab #25. Thursday 4th Feb.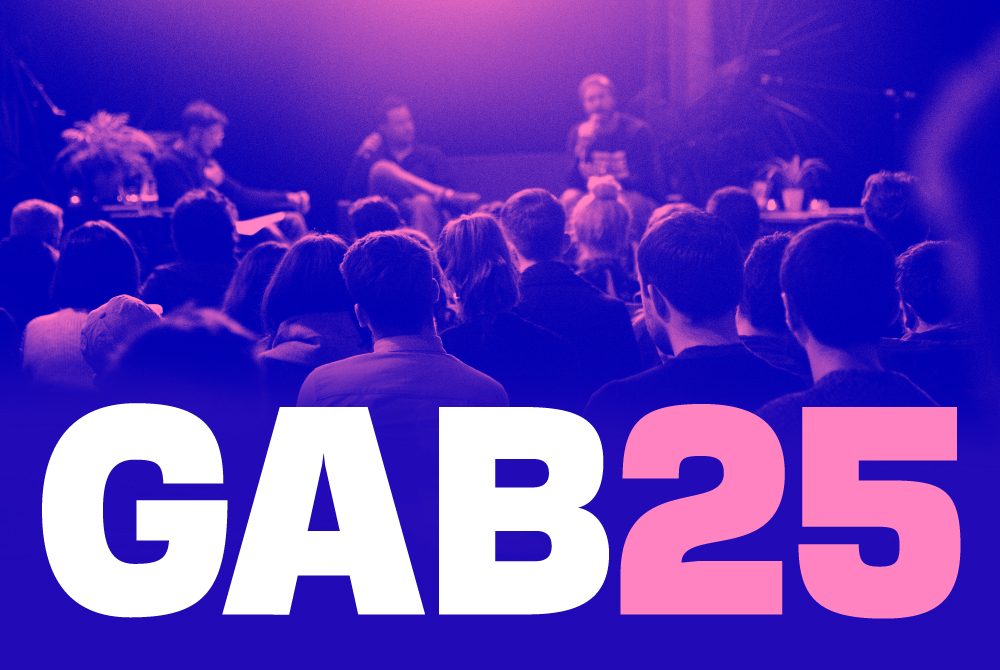 We're kicking off the new year with a Digital edition of our creative & design event series with Gab #25 on Thurs 4th Feb at 7pm.
Joining us will be a great range of guests with some quick fire talks focusing on what 2020 taught them about their creative practice and what they are looking forward to this year. From places as far and wide as Barcelona and Birmingham... we'll be joined by:
Mr Bingo | Artist
Kirsten Murray | Art Director
David Keenan | Author
Nathalie Koutia | Offf Festival
Donnie Kerrigan | Chunk
Emma Lally | Studio Something
Sophie Amono | Stuffs
Laura McHard | Create Future
Beth Wilson | INTL festival
Barrington Reeves | Too Gallus
Laura Thomson | Need
Neeraj Kainth | Birmingham Design Festival
Eilidh Mackay | Designer
As it's our first ever digital event you can of course expect it to be as ramshackle as the actual in-person Gab events… although the one plus is that at least we won't leave the Gab box with the cables, microphones and other bits and pieces on the Subway or in a taxi on our way home.
Tickets are available here on Eventbrite, will all proceeds donated to North Ayrshire Foodbank.