Gab 34 With Brian Collins. Fri 3rd November.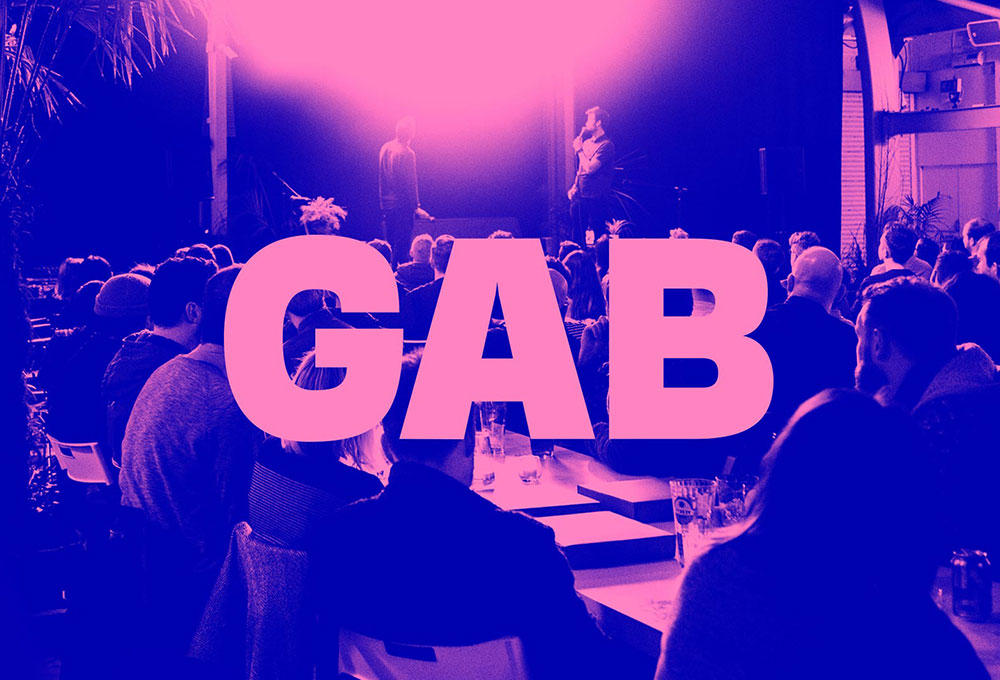 We're excited to be back for our final Gab of '23 where we will welcome, all the way from New York, Brian Collins - the Co-Founder and Chief Creative Officer of Collins, one of the world's leading brand transformation consultancies.
From their studios in Brooklyn & San Francisco, Collins help businesses at critical inflection points define, design and build new futures - with their impressive client list including the likes of Nike, Figma, Spotify, Twitch, Bose, Jim Henson Studios, Dropbox & Mailchimp.
Prior to co-founding Collins 15 years ago, Brian was Chief Creative Officer of the Brand Integration Group (BIG), the design and innovation division of Ogilvy & Mather Worldwide.
He was the first graphic designer invited to speak at the World Economic Forum in Davos, while also serving as a board member of the One Club for Creativity and a professor at the School of Visual Arts since 2001
Having won every major creative award, and spoken at events throughout the world Brian has now agreed to come to Glasgow for a special Q&A session at Gab. We've no idea why he has agreed, so please snap up the tickets quickly before he changes his mind.
The Venue
We'll be taking over the event space at Drygate Brewery, with a little more space than usual to hopefully accommodate everyone who might want to pop along.
Tickets & Charity Partner
So that we can raise as much money for the charity as possible, the standard ticket price will be more than usual at £15. However, a good bunch of tickets will be allocated as 'Donate What You Can' so that you can give less or more, depending on what you can manage.
All ticket proceeds from the event will be donated directly to Glasgow North East Foodbank. A massive heartfelt thank you to Brian & Eron from Collins for making this possible.
> Tickets for Gab 34 are available from Eventbrite