Gab22 Thurs 19th Sept. Creative Event.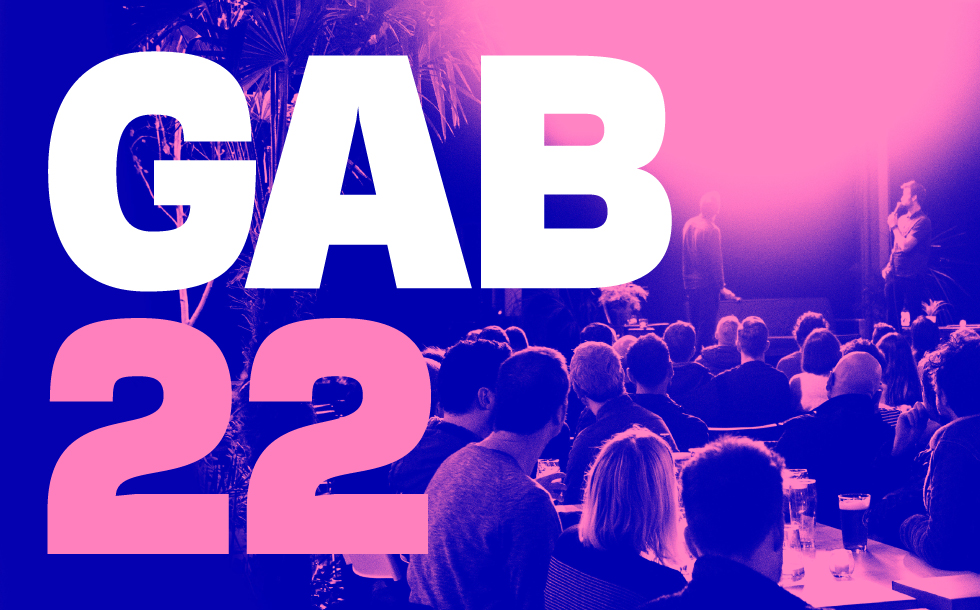 Gab is back - on Thurs 19th September at Sloans Ballroom in Glasgow with three great guests.
All ticket proceeds donated to Worldwide Cancer Research.
Tickets on sale 10am Thurs 8th August - grab one here.
Dan Moore - Output & Found Studio
Dan is Founder & Managing Director of London based Output and Found, with twenty years' experience running creative businesses spanning design, branding, digital and motion. Dan set up Studio Output in 2002 with the simple intention of making 'great work for interesting people'. 17 years in and the studio is going from strength to strength, helping brands like BBC, Sony PlayStation, Auto Trader, Bloomsbury, Girl Effect and Mixcloud adapt and thrive in a connected world. Dan also runs Found, a creative studio specialising in high-end film production and 3D motion design creating work for the likes of Arte, Ballantine's, Huawei and Viasat. As well as the two studios, Dan is one of the founders of global creative community Glug which operates in 40 cities worldwide, in partnership with Microsoft Surface.
Amanda Blainey - Doing Death
Amanda is the author of 'Do Death: For a life better lived' (published 5 September 2019). Amanda is a public speaker, writer and social activist in the growing death movement. She founded Doing Death a multimedia platform and podcast that allows us to explore the subject of death and dying. In addition to working with patients in a UK Hospice she is involved in 'The Hospice Biographers' charity that records the life stories of terminally ill people. She also runs a regular Death Café - a pop up space for people to discuss any aspect of death and dying. Her hope is that by shifting old paradigms and opening up authentic conversations, she can help people to accept death as part of life and inspire them to live in a more enriching and meaningful way.
Richie Hume - 1of100
Established in 2017, 1of100 joins the dots of music, art & fashion, creating limited edition clothing ranges featuring the likes of Frank Quitely, Supermundane, Pete Fowler, Mute, Trojan, Mo' Wax, The Social, Memorial Device - each collaboration limited to a run of 100 numbered T-Shirts.