Gab34. Design Event With Brian Collins.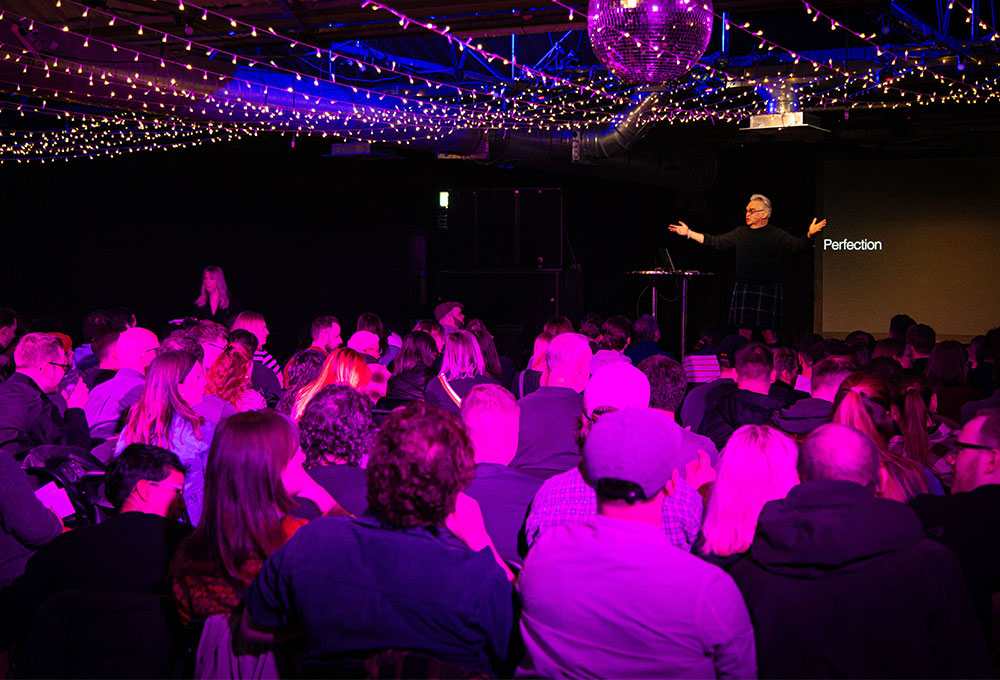 Friday night saw the Jamhot crew welcome 200 creative folk to a sold out Drygate Brewery for a special edition of our Gab design event series.
We were joined, all the way from New York, by Co-Founder of the global brand transformation studio Collins, Brian Collins who gave us an insight into the ethos behind their mission to make the future so irresistible, it becomes inevitable.
And good as his word (when Graeme cornered him one evening in a hotel lobby in Barcelona) Brian wore his kilt and we returned the favour by enlisting the help of our friend Blair from Where Giants Roam to give a good old Scottish welcome (thank you Blair).
Because of Brian's generosity, we were able to raise & donate over £2,300 for Glasgow's North East Foodbank - with some very generous people also responding to Brian's request to bring a book that inspired them as a child to donate to the food bank for festive gifts too.
We were also treated to three talks from current students Adam, Anupa & Iain - who in a belief that dreams come true when you say them out loud took to the stage to let us know what their creative dreams of the future were. Thank you to all of them for taking part.
A special shout out to our good friend Laura Service for hosting the event, and a mighty fine job she did of it too. Thank you Laura.
Thanks to everyone who came along to this event, and who supported any and all of our events this year. It's been a good one, of which a particular highlight was getting to take over the world's oldest surviving music hall for the evening.
We'll be taking a bit of a break until the new year, when hopefully we might be back for some more creative & design chat.