Go West. A New Distillery Adventure Begins.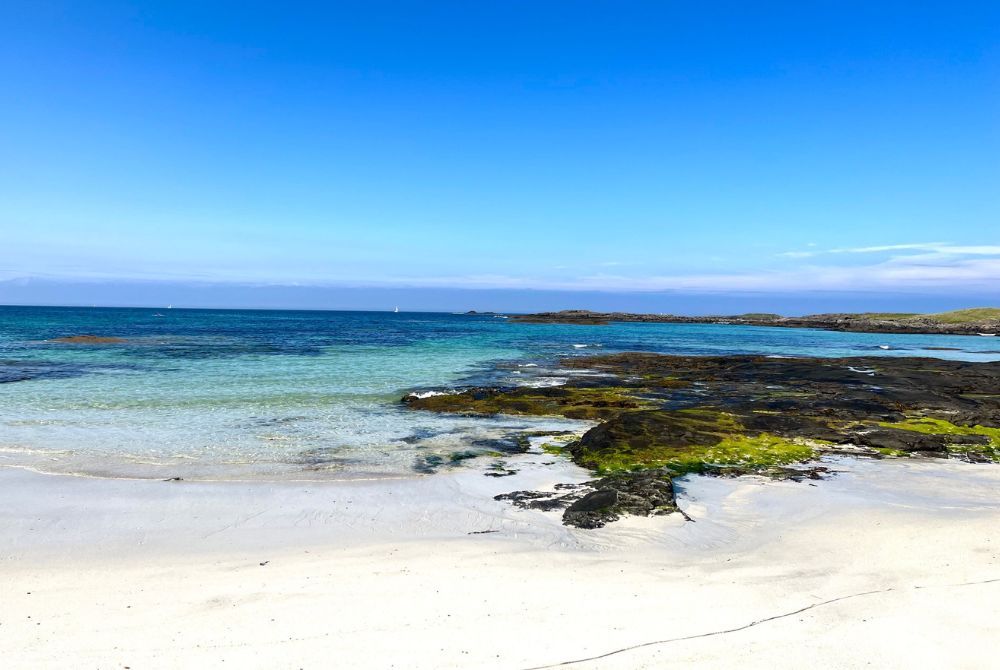 We kicked this month off in style with a creative road trip adventure to the most westerly point in Scotland, and he whole of the UK in fact.
Our mission was to meet our new clients who are busy planning their brand new distillery in one of the most beautiful and remote mainland locations.
It's always exciting getting to kick off a new branding project where we're helping interesting people bring their dreams to life, especially when we are treated to some of the most stunning scenery that Scotland has to offer.
It helped a lot that the weather was on our side, as we got to explore some beautiful deserted beaches as the very rare Scottish sunshine beat down upon us. Poor Craig's face was as red as his hair by the end of the day.
As kick off meetings go it was a pretty good one, and we're now back in the studio hard at work on strategy & ideas for the new distillery set to launch to the world next year.