Going Virtual For Gab 25.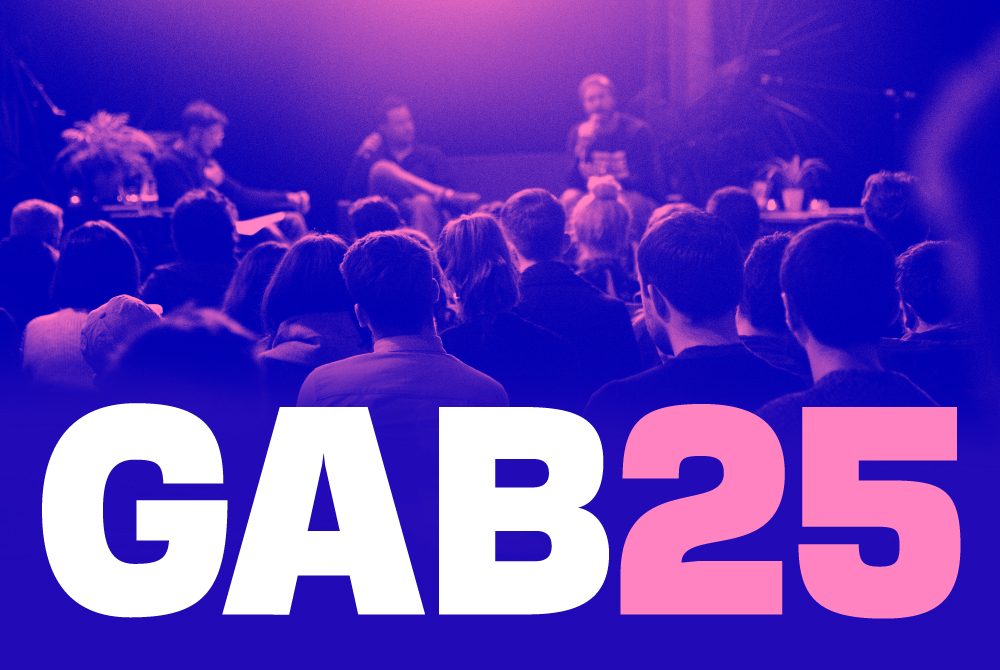 Last week we held our first ever digital edition of Gab - the creative & design event series that we run in Glasgow.
With our last in-person event taking place last March just before the world pressed pause, we had for a while been reluctant to take the series on-line. Part of the charm of the events has always been their slightly ramshackle and un-polished nature, with the amazing and varied collection of people that come along as important to the vibe and success of the event as the speakers themselves. Given that, and after watching some similar things online, we didn't think that the energy of the event would transfer that well to an online format.
When Jan came around and we were all still stuck indoors, we thought we would give a Zoom edition a bash as we wanted to make sure that we kept the spirit of the event alive. We invited 13 speakers along for a series of quick fire chats covering what 2020 thought them about their creative process (and life in general).
After initially being unsure as to how the event would work online we were blown away by the honesty, humour, creativity and energy that all of the speakers brought to the event - with the spirit of the in-person events very much alive and well. This was in no small part thanks to the extremely lively (and at times very funny) comments section - where you could feel that folk were happy to get the chance to come together to listen to some great talks but also just for a bit of chat! As one person commented, it really did feel as close to a night out in the put as we had in at least a year! And for now, that will have to do.
A huge thanks to all of our amazing speakers for giving their time and for being so open - covering topics as far and wide as creativity, mental health, activism and the very welcome mention of creative & musical legend Andrew Weatherall who's famous saying pretty much sums up the spirit of the events themselves - Fail we may, sail we must.
Thanks to everyone who bought a ticket we are able to donate £1,300 to North Ayrshire Food Bank, with the money being put towards their amazing cinema for families initiative.