Stay In This Spring. Creative Campaign.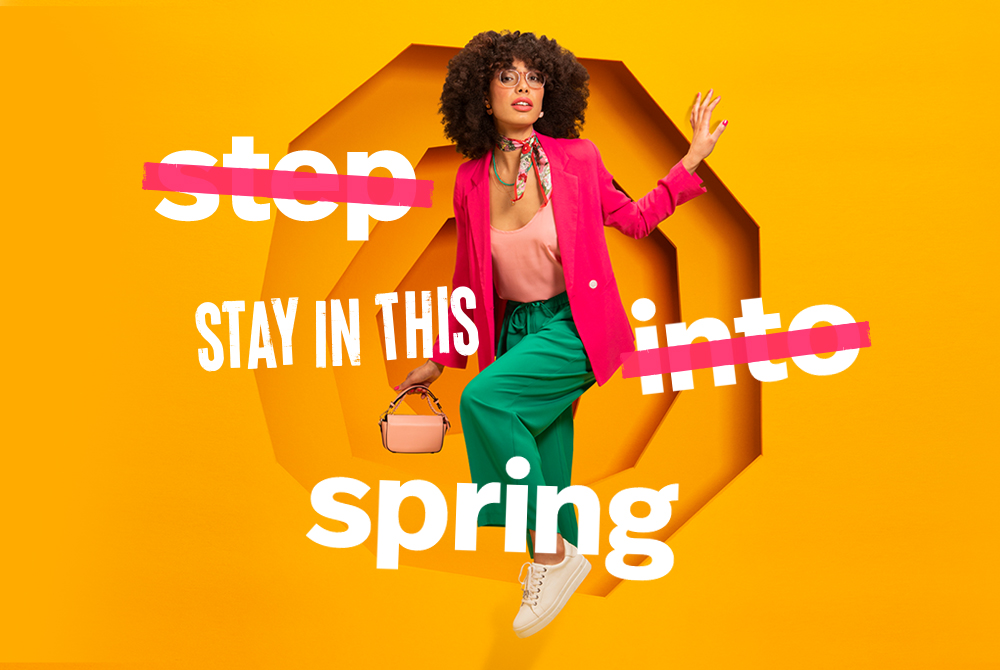 At the start of March we were busy putting the finishing touches to our latest campaign for St Enoch - showcasing the latest fashion ranges with our Step Into Spring campaign. Little did we know, that some weeks later when we came to launch the entire country would be in complete lockdown - with no one stepping anywhere, which given our concept was not ideal.
So we've been making some updates to the campaign this week to better reflect the current stiuation, encouraging (for the first time ever) the people of Glasgow to stay inside, and stay safe.