The Jamhot Crew Run 10k.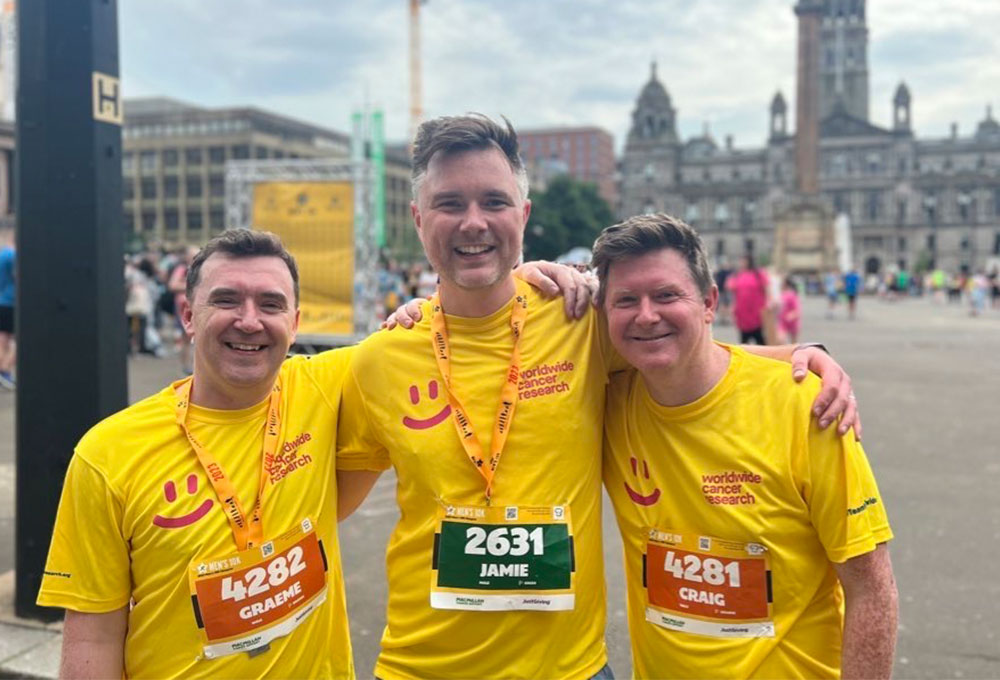 Sunday saw us pounding the streets of Glasgow, as three rather unfit characters attempted to run 10k for charity. We're very pleased to say the mission was a success, with all three of us making it over the finish line. Jamie was the clear winner, getting a pretty respectable time. Craig was next up, despite some issues with his legs he left Graeme in the dust. And what of our smallest colleague - let's just say his pace picked up considerably when he was overtaken at the 8k mark by an older gentleman who was running while also carrying 2 x 10kg weights, one for each hand.
It was a great day, and a fantastic event to be part of. Thanks to everyone who supported our run we managed to raise £1,300 for Worldwide Cancer Research, the charity starting new cancer cures.
So will we run again next year? Maybe. If so there will perhaps be less pizza & beer in the run up and more training, that's for sure.
Until next time...