Tron Theatre Mayfesto Season. Design Work.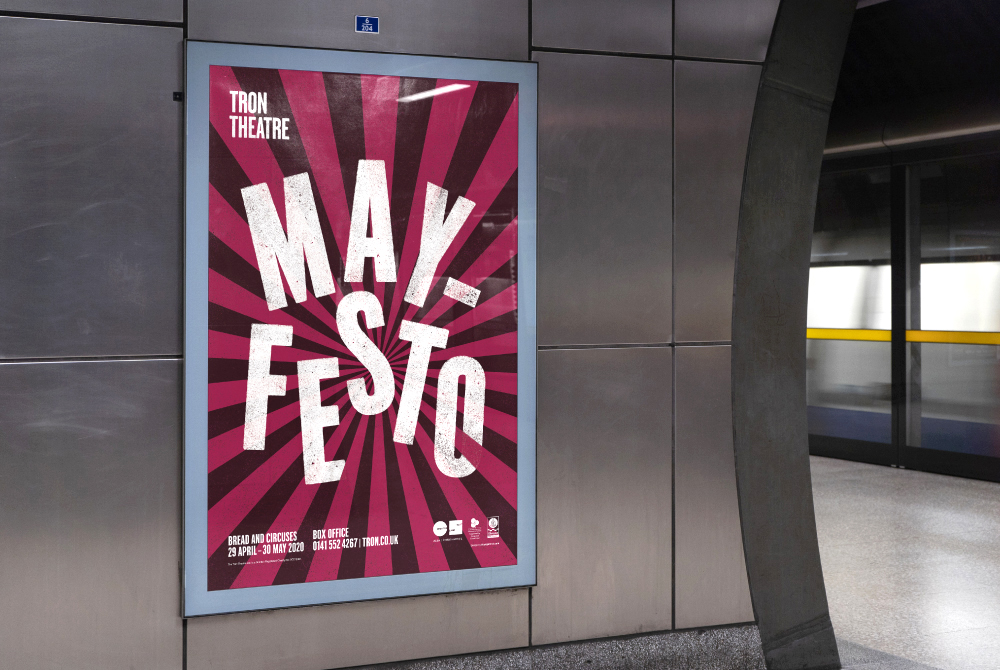 This week sees the launch of our new camapign from Glasgow's Tron Theatre - for their annual Mayfesto season.
Taking place across the month of May, the festival is a celebration of writing with this year's theme being Bread & Circuses - looking at our duty to each other in the world beyond theatre, pushing boundaries and testing the established order.