What's Happening? May Studio Update.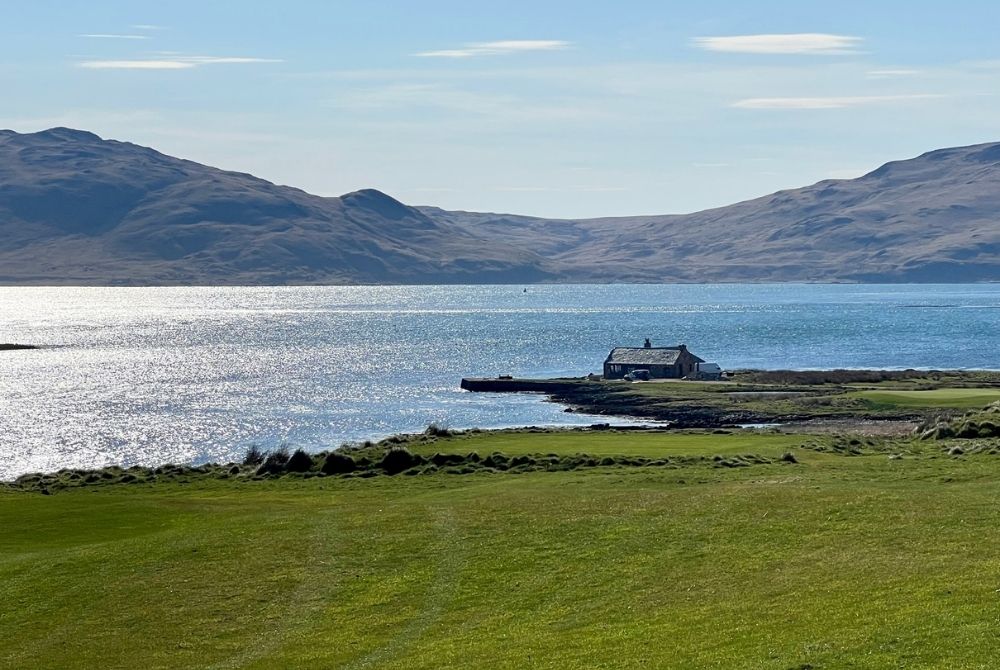 Hello hello… we thought it might be time for a little studio update as we've been too busy working on projects recently to do many posts, which I guess must be a good thing!
The last month has been very busy and exciting for the Jamhot studio.
We've been across working on the beautiful Scottish island of Jura for a new food & drink brand that we're collaborating with. It was a great experience to get meet so many great people on the island, making us feel very welcome. With around 200 residents and 6000 deer, it's fair to say that it's a pretty unique place. A personal highlight of the trip was getting to visit the old boathouse where The KLF famously set fire to £1M in 1994. Somewhat ironically the boathouse is now part of a private golf course built by a billionaire. Following the trip we've been busy cracking into this exciting new project and will have more to share on that in the coming months.
We also took a trip to Amsterdam for a new business expedition, which was most excellent. We've been fortunate to work across in Amsterdam a couple of times in the past and it's a place that we always enjoy visiting.
This weekend sees us head to Offf in Barcelona for some creative inspiration. It's always a great event, and we're looking forward to catching up with friends old and new in the sun for a few days and coming back with some new ideas.
We're excited to be kicking off an interesting new project with our friends at Worldwide Cancer Research which will keep us busy over the next few months. Again, we'll have some more info on that soon(ish).
We've also been working on some good stuff for our friends at the European Youth Card across in Brussels, and look forward to visiting them to catch up soon.
It feels really good to be able to travel to meet folk in person again - the creative energy you get from that is something that zoom calls will never be able to replicate, so we're grateful that our work is allowing us to visit some interesting places meeting nice people. Long may that continue.
Following our new custom bottle launch for our friends at North Uist Distillery Co. we've been busy working on the campaign and designs for the new flavours that have still to be released for their Downpour Sloe & Bramble & Pink Grapefruit editions. We can't wait to get them out and about into the world very soon.
We've also been working with a new distillery, creating a new brand, custom bottle and campaign from scratch - and we're getting closer to being able to release the new work into the world which we are incredibly excited about.
It's been good kicking off our work again for Celtic FC, as we collaborate with their tours & events teams on some new work now that the world has opened up again.
We're pleased to be working with former Belle & Sebastian band member Mick Cooke on a new design project for his music composition work.
Next month we'll be launching some new brand work for an incredible youth arts organisation, something we have been working on for the past year and we can't wait to get out there.
So lots going on - and in addition to all that we're looking forward to Gab29 which is coming up in Glasgow on 18th May at Sloans Ballroom where we'll welcome White Rabbit Books, Cut Media & Sharon Caddie.
The studio is fully booked for the next few months, and we'll be shutting up shop for a 1 week studio summer break at the start of July coming back refreshed and ready to take on the second half of 2022.
We're currently speaking to folk about projects for the 2nd half of 2022, from July onwards. So if you have something interesting in mind and like what we do then we'd love to hear from you - you can pop us an email right here.