Worldwide Cancer Research. New Brand Launch.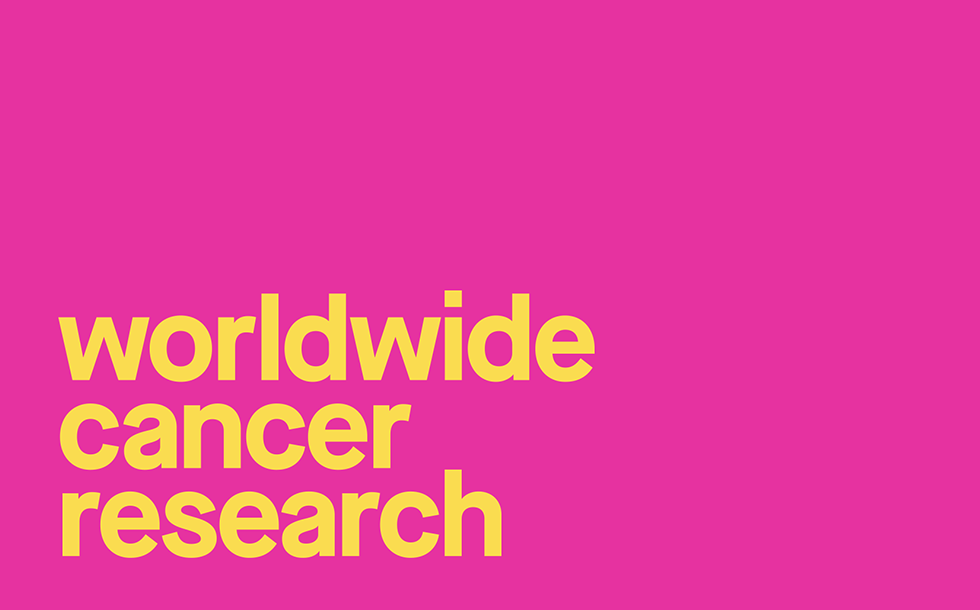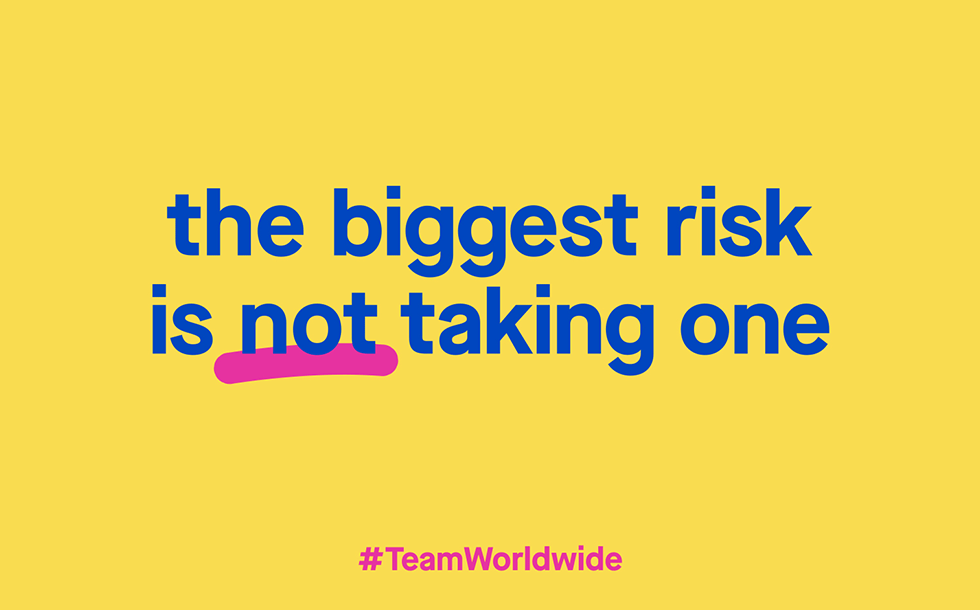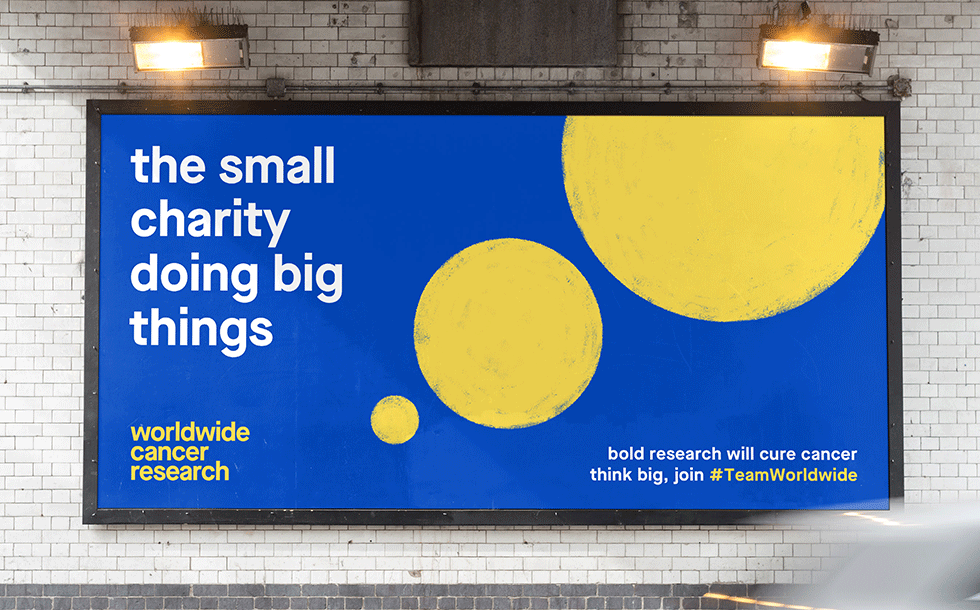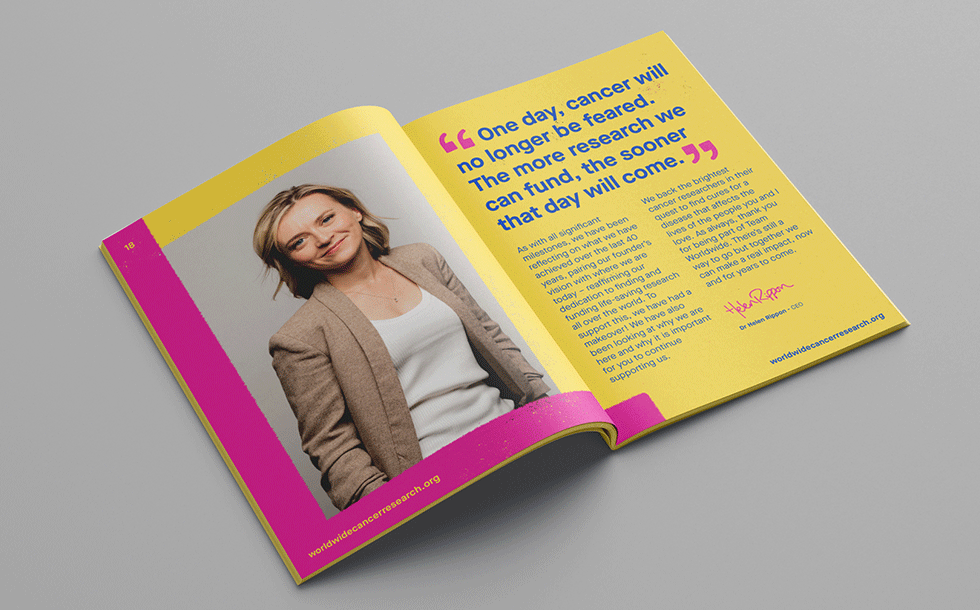 This week we're very excited to launch a project we've been brewing for the last 9 months. A new brand and campaign for Worldwide Cancer Research.
Founded 40 years ago, the charity partners with leading research scientists throughout the world - funding bold research ideas at their earliest stages to kickstart future cancer cures. With 1 in 2 people being affected by cancer in their lifetime, new research continues to be of vital importance. The new brand looks to achieve stand-out within a crowded charity marketplace to attract increased awareness and fundraising, allowing the organisation to support more vital research projects than ever before.
Jamhot partnered with Worldwide Cancer Research to develop a new brand strategy, tone of voice, copy and visual identity. The new look launches this month with an out of home campaign and two 30s TV spots voiced by Ashley Jensen written, produced and directed by Jamhot.
We're really proud to launch this new work for such an incredible organisation doing important work.